Gallery owner Kraig Foote and team have been directly working with High School and College students as well as hundreds of local artists since 1993. Kraig's mission was to create a gallery where up-and-coming artists would have a place of free expression and gain experience to move up the ladder in the gallery world. Art One takes pride in making original and creative art affordable for anyone who is interested in starting their own collection.
What We Do Best
– Offer a wide variety of artistic creations
– Work closely with clientele and artists for well-communicated relationships
– Work exclusively with students and local artists, as well as The Autism Academy and One Step Beyond Group.
– Students who are in High School or below receive full proceeds to help with supplies
– Extremely affordable inventory
– Additional running displays at The Saguaro Hotel, McCormick Scottsdale Hotel, and Salon Tru in Scottsdale, AZ
– If you live here locally, all work is sent "Out For Approval" before purchase
Autism Academy of Phoenix
Currently, the students from the Autism Academy of Phoenix have a display in the gallery containing several paper pieces. All proceeds are donated directly back to the organization for additional supplies and equipment. These students ages range from 5-18 years old.
John Babbitt
Local artist, John Babbitt started showing at Art One in 2007 as a High School student artist. Over the past 9 years, Babbitt has sold over 500 paintings and has been seen from all over the world. Currently, John is sailing around coastal cities assisting in art and sustainability projects. Best of luck to John Babbitt!
Susan Osborne
Susan Osborne's abstract and realism creations have also been seen all over the globe. Easily, Osborne has sold over 2000 paintings in the 22 years showing with Art One.
Art One Gallery has been representing students of Arizona universities, community colleges, and high schools, as well as local Arizona artists since 1993.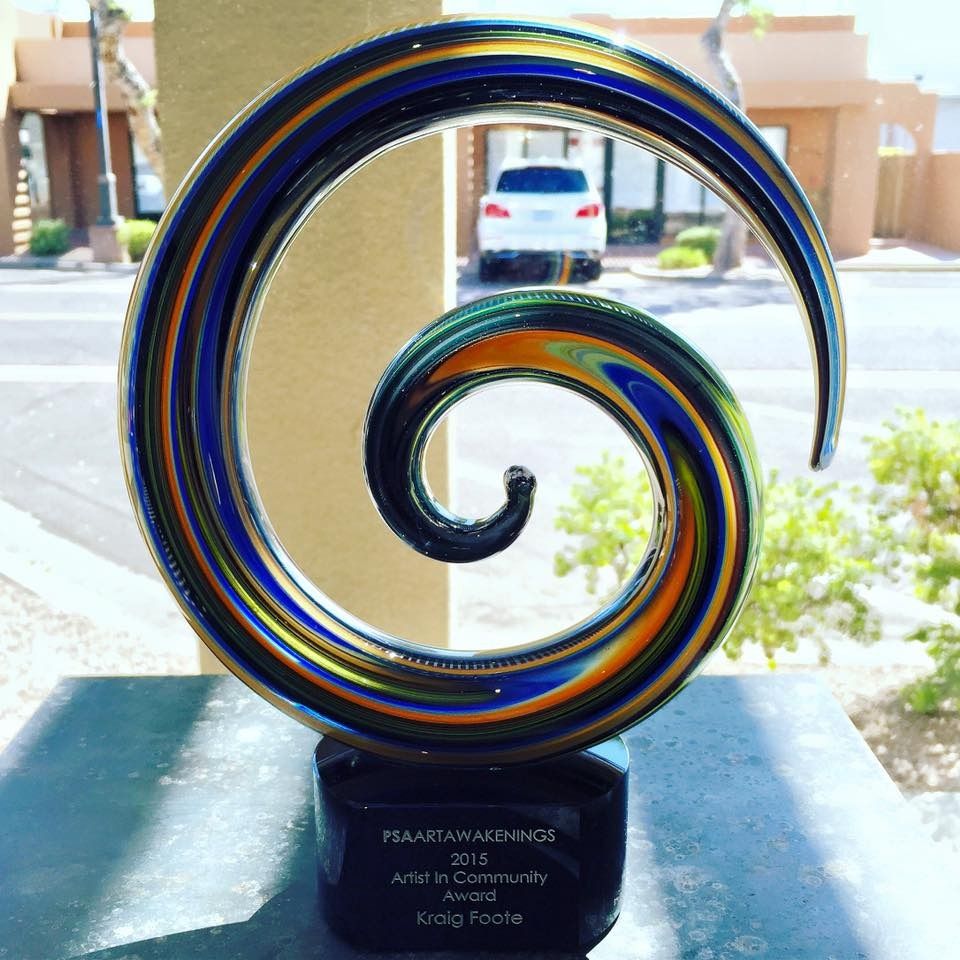 Kraig Foote has been honored by PSA Art Awakenings for 2015's Artist In The Community Award.
2015's Mayor's Exemplar of The Year Award
Tags Art Galleries
Working Hours:

Tuesday:

10:00am – 5:30pm

Wednesday:

10:00am – 5:30pm

Thursday:

10:00am – 5:30pm

Saturday:

10:00am – 5:30pm